Family Law Mission
It is our mission at JMS Law to understand and assist, inspire and empower our clients when they are in transition; and collaborate with solutions-focused clients to help them achieve their goals. We offer efficient and stress-free real estate, wills and estates, family law and mediation services.
We support the changes that our clients make to help them establish new lives, new neighbourhoods or new beginnings.
About Us
Our caring, authentic and highly competent legal and support team treat each client with respect, compassion and empathy, educating them on how to achieve their goals through peaceful resolution and healing.
We are evolving a forward-looking standard for family law and mediation that is resolution-focused and based on individual needs.
Serving Cottage Country, Simcoe County and the GTA, including; Barrie, Orillia, Huntsville, Gravenhurst, Bracebridge, Innisfil, Bradford, Newmarket, Aurora, and Toronto.
Joanna M. Shaw
Hons., BA, LLB, MES, LLM, ACC. MEDIATOR, NOTARY
---
Principle lawyer of JMS Law, Children's Lawyer, Mediator, I am also the Developer, Facilitator and Director of the Transformative Parenting Program offered by JMS Law. It is my goal to encourage and foster a practice of law that is compassionate and mindful, not only of clients but of the JMS Law team. We are a team of lawyers, mediators, clerks, and managers, 13 people in total, seeking ways to serve and to make a positive impact on our community and Society as a whole. We believe that justice exists in the hearts of people, so we seek opportunities to go deep into people's hearts to find solutions and transform the issues.
I consistently remind my team that everyone has a story, and every story is valid and deserving of attention and non-judgement. I challenge my team and clients to become more self-aware and reflective in efforts to find solutions that allow for inner-growth and success not just for themselves but for those around them. It is my belief that a better world, lived from non-judgment, compassion, mindful practice and kindness is possible. This allows for inclusivity and diverse perspectives on issues.
Whether I am working on real estate files or family files, I engage in this approach. When working with all Clients in conflict, I will tell you what you need to hear—which isn't always what you want to hear—because my goal is to get you to resolution, not deeper into conflict. It is to help you see your conflict as a catalyst for personal change and self-mastery and to live authentically from that place. I encourage my entire team to work in this way.
This approach often shortens the amount of time people spend in a conflict which then lessens the financial, emotional, and oftentimes, the physical cost of conflict. My own life experience has equipped me with tools for personal transformation which I readily share with anyone who is open and ready for change and if they choose to engage with me in that way. I do everything I can to live authentically from a place of compassion, empathy, mindfulness and humility and I encourage my team to do the same, in all areas of our lives, personal, the office and in the courtroom.
My approach to law, and indeed my life, is greatly informed by Yoga, Meditation and Buddhist philosophies and all other practices that engender compassion and mindfulness. My spiritual practice borrows from as many cultural and spiritual practices I have encountered. I am a seeker, a student and someone who is ready to act in my own transformation.
My first love is teaching and working with people in a way that will allow them to transform their lives in a truly great way. Out of this love has grown the work I do as an agent for the Office of the Children's Lawyer where I represent children in family law disputes and child protection. Both as a mediator and a Children's lawyer I encourage clients and lawyers on the opposing side to foster compassion for themselves, others and to see possibilities where there might not otherwise be any.
At JMS Law, we encourage people to negotiate from a place of mindfulness and compassion with their future, and that of their children, at the fore. The well-being of both our clients and their families is of the utmost importance. I believe that healthier families lead to healthier communities, which, in turn, lead to a healthier world. I work hard to help clients get to a place where they can see their future independent of their current conflicts. I empower my clients and those around me to participate in a collaborative process that focuses on understanding and healing and results in long-lasting, cost-effective resolutions that benefit the whole family, in particular children whose parents are involved in the conflict.
"If you correct your mind, your life will follow."
– Lao Tzu
Joanna was a finalist for the Chamber's Women in Business Heart and Soul Award.
With Joanna's leadership, JMS Law donated $20,000 to local charities by featuring a charity each month and donating 10% of the proceeds from its real-estate and wills and estates revenue during 2020 at a time when everyone was struggling.
Recently Joanna was nominated for the RBC Women of Influence award (2021).
Practicing law for almost 17 years a children's lawyer for almost 16 years.
Attended university and law school as a single mom after being homeless for 3 years. Stayed in a shelter for pregnant women during her pregnancy with her now 28-year-old son.
Immigrant from South America – fled her originating country with her Mother at the age of 14 – her mother was fleeing domestic and political violence. Felt that her entire teenage and young adult life was spent in culture shock and feeling the sting of discrimination and exclusion.
All the latter is intended to share that Joanna is informed by her experiences and it is from those experiences that she came to learn that justice exists in the hearts of people not institutions and systems, as a result we all have a duty to look deep within ourselves and heal ourselves from the inside before moving outward to heal the world. Personal transformation is a must if we are to transcend poverty, discrimination, exclusion, mental health breakdown and suffering in general. As we heal ourselves, we heal others.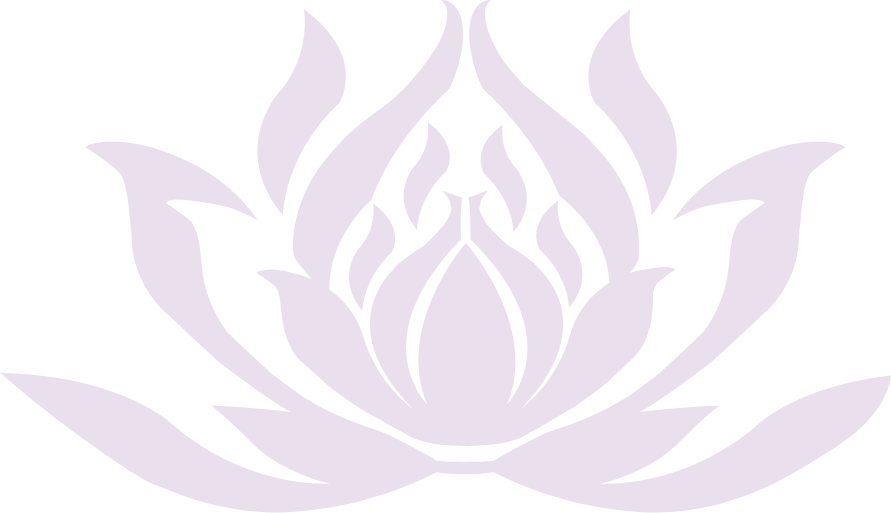 Meet the JMS Law Team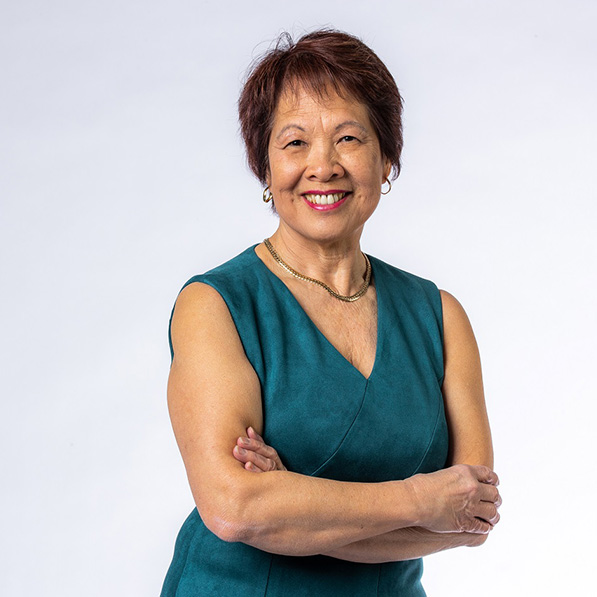 Rose Pellar
B.A.S., LL.B.
---
Rose became a lawyer in 1997 and brings with her a wealth of family law experience to the practice. Rose operated her own law practice in Toronto from 1997 to 2000 with a primary focus on Family Law. She was also an Associate Lawyer in the Family Law Division of Oatley, Purser in Barrie. Later, she maintained a very busy practice for approximately four years as an associate lawyer at the firm of McGee & Fryer (family lawyers) in Unionville. In July 2005 she joined Galbraith Family Law as an associate lawyer in Barrie, servicing a huge family law clientele. In October 2006, she created Pellar Family Law and after 15 years at Pellar Family Law she has opted to join JMS Law in September 2021. Rose indicates that the mission of JMS Law dovetails very nicely with her own philosophy of helping clients.
Rose is a certified Collaborative Family Law Lawyer and was a founding member and a Director of the York Collaborative Practice Group. She is a current member of the Simcoe County Collaborative Practice. Rose relates exceptionally well to her clients because (in her own words) she's "been there". Rose was divorced and has happily re-married in 2006. Rose knows only too well the emotional toll of separation and the importance of resolving the issues quickly and cost-effectively. Rose ensures however that her clients make well informed decisions. She makes a point to remind them that one day they will feel less emotional and could feel differently about the decisions they have made.
Rose believes in being involved in her Community. She has served on the Board of Directors for New Directions in Toronto, and for the Unionville Home Society in Markham, as well as for a Condominium Corporation in Richmond Hill. She was also on the Board of Directors for the Wasaga Society for the Arts. In addition, many years ago when her sons were in Cubs and Beavers, she served on the group committee for a local Scouts Canada Group as a member of the committee and later as Vice-Chair and Chair. Rose participated in the first ever 60km Breast Cancer Walk in 2003 and personally raised approximately $4,000 for the Princess Margaret Hospital Foundation. She also participated in the "Stop Violence Against Women" walk in Wasaga Beach in Summer 2006. Rose was a co-facilitator for 9 years for a Divorce Recovery (9 week) Workshop twice yearly through the Mapleview Community Church in Barrie. She has also run the same workshop for the Lighthouse Community Church in Wasaga Beach.
In June 2009 she participated in a Habitat for Humanity build in Scarborough. Rose receives a lot of satisfaction from seeing the difference she has made, and continues to make in the lives of others through her practice and her volunteer work.
Rose was a contributing writer for the Women With Vision magazine for a number of years and she is the author of "A Gift in Every Challenge" (a part memoir/part inspirational book about her mother for whom divorce was not an option and about herself for whom divorce was the only option).
Having a passion for impacting lives in a positive way, she is coaching women experiencing divorce to get through and beyond their divorce.
Read More
See Less
Adrianna
HONS., BA.
---
Adrianna attained her Honors B.A. in Political Science and Sociology from the University of Western Ontario. During this time, she was involved in various volunteer activities including an internship in London, England at a not-for-profit which advocated for survivors of human trafficking. Adrianna then went on to attain her J.D. from the University of Ottawa Law School in 2022. During her time in law school, she participated in moot competitions and family law negotiation competitions. She also completed a directed research project on Canadian surrogacy laws and the Assisted Human Reproduction Act with an emphasis on the impacts on Canadian surrogates.
Adrianna summered and articled at multiple real estate law firms, and she will continue working in this area of law upon being called to the Bar in June 2023. In addition to real estate, Adrianna has experience with wills and estate, small business incorporations, and contract reviews. Adrianna is a compassionate advocate who enjoys connecting with clients and assisting them through their files in a clear and client-focused manner.
When she is not in the office, you can find Adrianna participating in some sort of physical activity. She enjoys playing soccer, volleyball, and working out in the gym. Adrianna is an avid outdoors person who loves to hike, camp, and watch the sunrise.
Read More
See Less
Kristie Wilson
Law Clerk
---
Kristie began her journey as a Law Clerk in August of 2015 and received her diploma from the Law Clerk program at Georgian College in October of 2017. She has been a Law Clerk at JMS Law since June of 2017.
Since Kristie joined the JMS Law team, she has been assisting with Family Law, Mediation, and Wills and Estates, she has also been coordinating with students at Georgian College to assist them with complete their field placements here at JMS Law.
Kristie is glad to be a part of JMS Law, where the highest priority is helping people during difficult transitioning periods in their lives.
Read More
See Less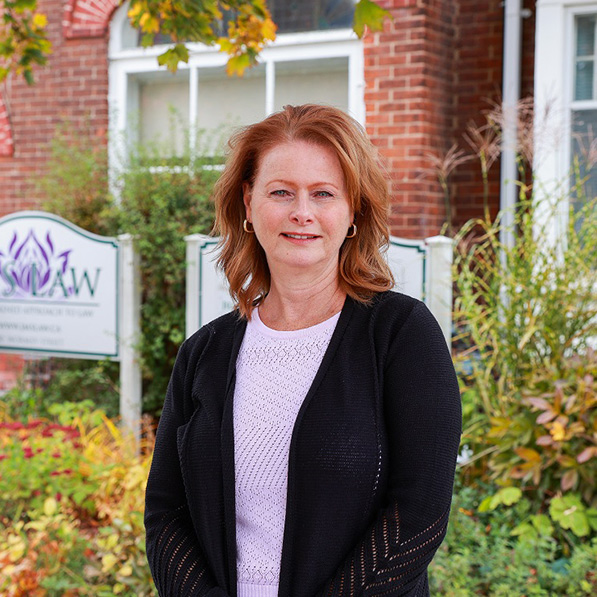 Cindy Vair
Real Estate Clerk
---
Cindy started her legal journey in 1985, working as a receptionist for a Barrie Law Firm. Within 3 years Cindy quickly moved her way up to junior then senior legal assistant specializing in real estate law. She went back to school, taking night courses which included Conveyancing Law and Procedures, Title searching 1 and 2, while still working at the law firm. Cindy started her own business in 1992 under the name C.L.V. Legal Services Inc. and spent most of her time at the Registry Office conducting title searches and closing real estate deals.
With changes in Real Estate and the creation of Teraview, Cindy went back to school for 2 years in 2001 where she received an Honours Diploma from the Institute of Law Clerks of Ontario in Real Estate Law, Wills and Estates, Corporate and Litigation. Cindy successfully built and ran her business, expanding her services to include all facets of Real Estate law to include document preparation as well as continuing to conduct title searches and closing transactions. In May 2022 Cindy decided to shut down her business and join the JMS Law team as the Head Real Estate Clerk. JMS Law is honoured to have someone of Cindy's experience on our team to assist clients and train the up and coming team at JMS. Cindy is an avid golfer and enjoys yoga, fishing and going to see her favourite classic rock bands.
Read More
See Less
Jennifer Parkinson
Law Clerk
---
Jennifer joined JMS Law as a Law Clerk in 2019. She completed a Bachelor of Arts in 2014 and a Master of Arts in 2015 from Wilfrid Laurier University and a Law Clerk Diploma from Georgian College in 2019.
Katherine Burston
Real Estate Clerk
---
Katherine began her legal career as a legal assistant at one of the top personal injuries firms in Ontario where she was responsible for regularly communicating with clients and counsel. Katherine's excellent communication, organizational skills and dedication to client service has been crucial to her success as a law clerk. Katherine's willingness to raise to any challenge presented to her and go above and beyond has been an vital asset to the team.
Katherine attended Seneca College and earned her law clerk diploma, while also becoming part of the President's Honour list. She has volunteered with United Way and Federated Health Charities and will take any opportunity to work with a puppy. JMS is delighted to be working with someone so committed to their work and the team.
Read More
See Less
Andrew Johnstone
Summer Student
---
Andrew grew up in the north end of Barrie, attending high school at Eastview Secondary. Andrew played varsity soccer during his undergraduate program and graduated from Nipissing University in 2021. Andrew began his legal journey at the University of Ottawa Faulty of Law, where he has participated in moot competitions and is a member of the executive team for the International Law Student Association. Andrew has gained experience in criminal and personal injury law through opportunities at the Barrie Courthouse and local law firms.
Andrew will be assisting with family law files and has already been able to participate in a family law trial. JMS is excited to add someone with Andrew's experience, sense of humor and commitment to clients to the team.
Read More
See Less
Angela Gray
---
Angela graduated from Toronto Metropolitan University in 2020 with her Bachelor of Commerce degree with a specialization in Law and Business and a minor in Professional Communications. During her undergraduate degree she was a Caseworker in the Ted Rogers Law and Business Clinic where she, and two colleagues, worked with two supervising lawyers from Fogler, Rubinoff LLP. Her team completed several deliverables for a client's company, including setting up the board of directors, preparing corporate by-laws, a consulting agreement, and shareholders agreement. After her undergraduate degree, Angela took a year off to apply to law school and worked as a legal assistant at a real estate, wills and estates boutique law firm in downtown Toronto.
Hoping to potentially pursue corporate and/or business law, Angela is currently completing her US law degree and Canadian law degree at the Dual JD program at University of Windsor Law and University of Detroit Mercy School of Law. Being exposed to the different legal jurisdictions from a comparative standpoint has been extremely beneficial to her in her understanding of the law. During her first year of law school, she participated in two moots, one from the Canadian legal perspective and another from the US legal perspective. Concluding her first year, she was awarded the Dean's List honour from Detroit Mercy Law. During her second year, she was elected the Vice President of Finance (Windsor Chapter) for the If/When/How student organization that advocates for reproductive rights across both Canada and the US. Angela also completed a semester as a Caseworker in a United States Patent and Trademark Office approved clinic (the Trademark and Entrepreneur Clinic at Detroit Mercy Law School of Law). During the Clinic, Angela organized a Limited Liability Company (LLC), prepared an operating agreement, conducted research on her client's proposed word mark in preparation for a trademark application, and drafted a federal trademark application outline.
Although Angela initially set out to practice corporate and/or business law, she is curious about other areas of law, specifically family law, and is excited to learn more about the practice and maybe decide whether family law is in her future.
Read More
See Less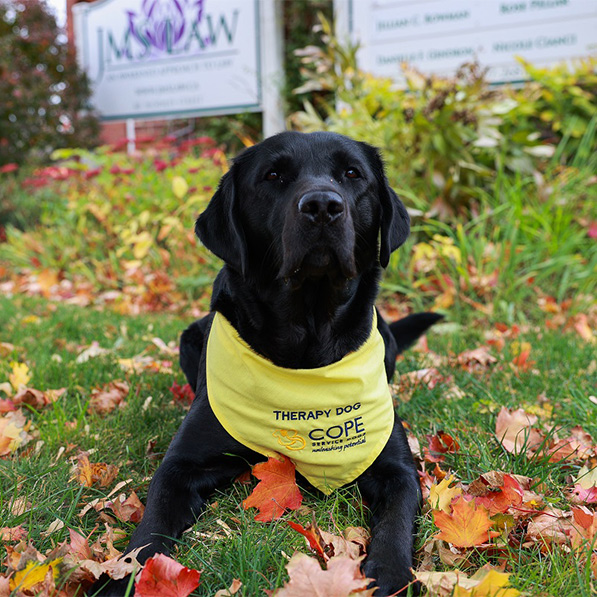 Magic
---
Magic was born in April 2019 to COPE Service Dogs. Her collar colour was yellow, giving her the nickname of Buttercup. Her official name Magic came from a wonderful sponsor whose husband has been an avid magician since youth. Magic has been with her foster and JMS since October 2019 as a service dog in training where she learned to sit through meetings and greet clients that come to the office. Magic has been integral in assisting clients going through a stressful transition in their lives by sitting with them or asking for a belly rub to lighten the mood.
In 2022 Magic gave birth to a litter of 9 healthy puppies who have gone on to assist in expanding COPE's services to the Mississauga area. Magic Graduated in the fall of 2022 and still takes part in COPE's "Canines in the Classroom" and "Reading Buddy" programs.
Read More
See Less
TESTIMONIALS
"Jillian, You recently spoke to a grassroots organization I belong to called Barrie Sandwich Generation on Planning of Wills and Estates. You put it into plain language and related to not only the Seniors in our lives but also how we can organize ourselves and out younger families…. I can also see the degree of dedication, knowledge, and support that you and the JMS Law team has on Family Law, specifically in Wills and Estates."
Janet M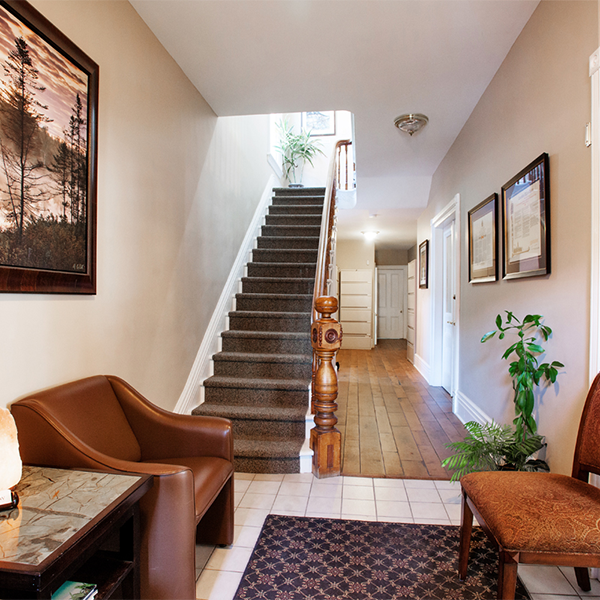 TESTIMONIALS
"HAPPY INTERNATIONAL WOMEN'S DAY!!!
To some of the strongest Women I know – this day is for YOU!
Each of you have helped me get through some of the hardest days of my life – I truly appreciate all of your help and I wanted to take a minute to show my appreciation and what better day to do that then today!"
Jamie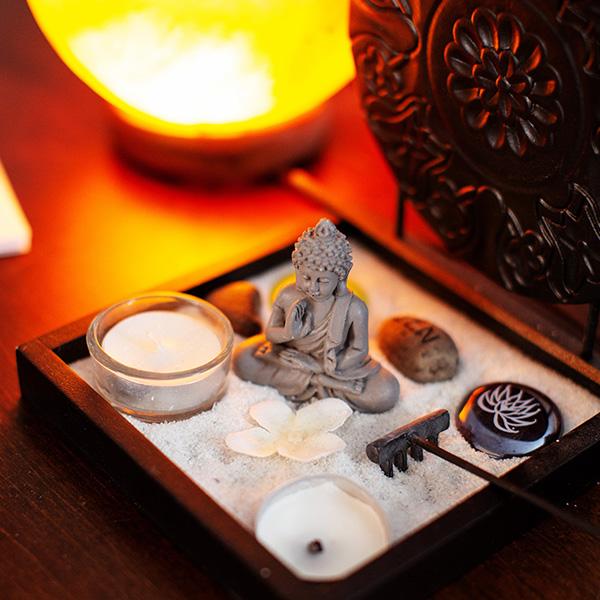 TESTIMONIALS
"My wife and I redid our wills and power of attorney with JMS. I would highly recommend them to anyone."
– Rob Newman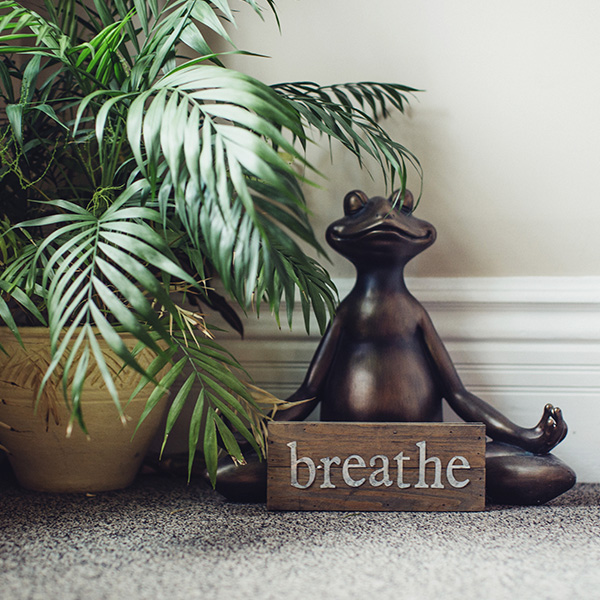 TESTIMONIALS
"Their tagline is "an awakened approach to law" and it shows. A warm welcome and kind thoughtful lawyers are such a nice change from the norm. I send my clients here and they all say great things."
– Tara Hannam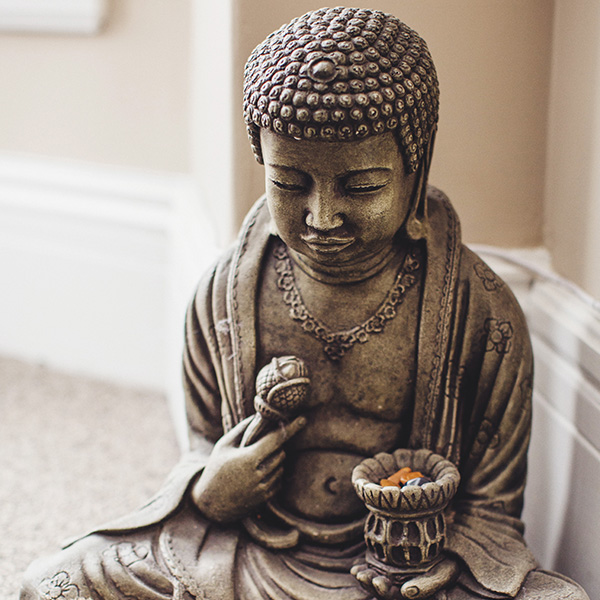 TESTIMONIALS
"Thank you for all for the amazing service when dealing with my divorce shenanigans! Wonderful customer service 😊"
– Jacob Johnson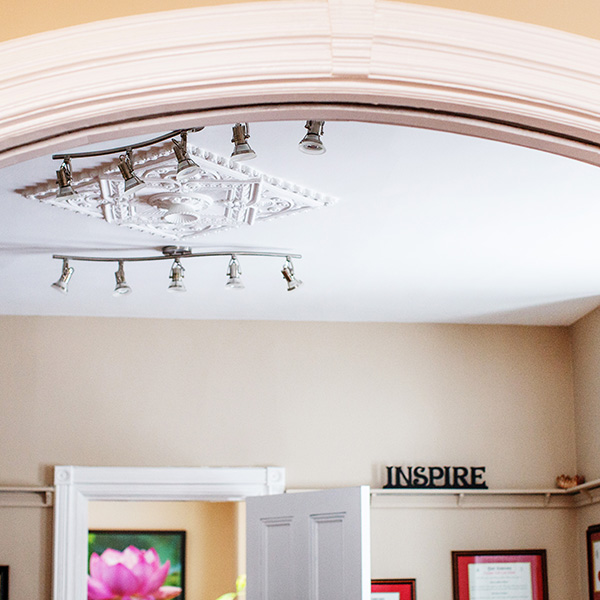 TESTIMONIALS
"We went with JMS for the sale and purchase of our home. They were lovely. Very efficient and quick."
– Michelle Chen